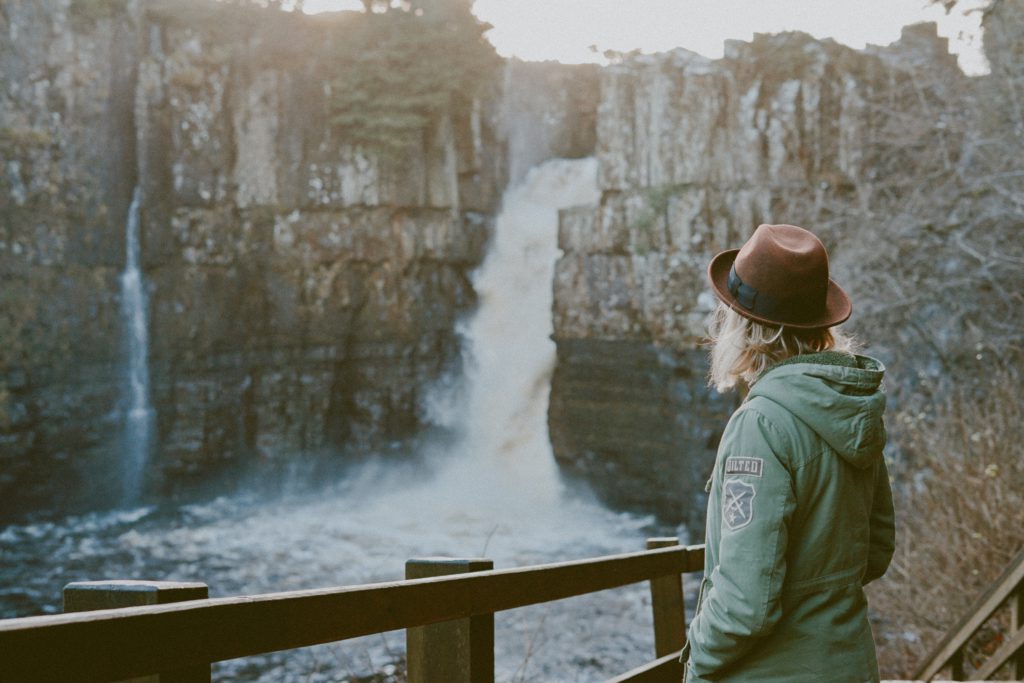 Tips for Traveling the World as a Single Woman
Getting to travel the world gives me an amazing sense of independence and excitement. There's a special thrill to stepping off a plane in a brand new place, especially when the trip is all up to me. Traveling on my own means that I get to choose what I do and where I eat, when I get up and how I spend my trip. I also love having the freedom of getting to decide when I leave for a vacation too. That means that I can plan ahead as much as I want to or leave on a whim, which my adventurous heart sometimes tells me to!
But getting to explore the globe on my own isn't without certain struggles. There are times that I catch myself wishing I could experience things with someone else. I'd love to have someone there when I'm thoroughly exhausted from flying and need to vent, or to freak out with when something amazing happens. There's nothing wrong with being on my own, but there's no denying that having a friend or partner there with me sometimes would make certain parts of traveling more enjoyable.
While I'm alone most of the time when I travel, I know that I'm not the only single woman wanting to take amazing trips. If you're a woman thinking about going somewhere new but don't feel confident enough, I have some hints for you to read that might help you take that first step forward. I know when I started traveling, I needed a little reassurance that I'd be okay if I stepped out on my own. I hope these tips act as that push for you too, because running around the world is one of the greatest joys.
Be Okay With Being Alone
I know I just said that sometimes being alone is a little challenging on a trip, but it's not all that bad for me. I've always been the kind of curious person to wander off by myself to check something out even if my friend group didn't want to go with me. At the end of a long work day, I relish being able to relax in the peace and quiet of my empty home, alone with a cozy blanket and a good book. I think that's a big part of what makes traveling by myself so easy.
Being okay with being alone is part of my nature, and it should be for you too if you're thinking about doing a solo trip. Yes, there are times when you'll be surrounded by other tourists, but at the end of the day, it's just you taking off your shoes and settling down for some room service. If you're not good with being by yourself, try short local trips first so you know you're close to home if you get there and realize solo trips aren't for you.
Always Keep Safety in Mind
Women hear this from what feels like the moment we were born—always be aware of your safety. We need to watch our backs when we're walking across a parking lot or filling up the gas tank, and traveling alone is no different. In fact, you should plan ahead for your safety before a trip, just to make sure you're never going to do anything that could endanger yourself.
Make sure you only book a room in a safe space where you either know who you're staying with or have safety precautions set up, like a deadbolt. Don't plan to be out too late at night or anywhere that doesn't have at least a few people around. These are just some of the basic tips to safe and healthy traveling that I use that you can implement on your next vacation.
Your Budget is Your Friend
Budgeting is so important for life in general that you probably already have the hang of it. Even if you don't keep track of your monthly spending with a spreadsheet, you might have a general limit for how much money you can put towards necessities and having fun. Use that skill to plan your trip. Personally, I like to go big or go home since I'm on my own and want to make great memories while I'm away.
The first step to my vacation budget is always choosing a location. Some locations are more expensive than others, so one of my more budget-friendly trips I'll be taking is to India. For two people to have a three-course meal there, it only costs about $8.00. That's crazy! It'll be at least half that for me to dine out on the nicest food, and housing and travel will be more affordable too.
Don't forget to add in any costs you might accrue getting to and from your destination. Plane tickets or gas for your car all count, plus any snacks or comfort items you might buy. I recently had to get new noise cancelling headphones because my old ones broke, so I add that into my budget so I didn't spend money I didn't have. Think about finding that balance between having a wild trip and having a strict budget. That's where I always find that I have the best vacations.
Traveling as a single woman has its pros and cons, much like anything else in life. There's plenty to think about that anyone has to do if they're going to run away from home for a bit. You've got to think about how much you want to spend and where you're going to go. There's daily attractions to sort out and dining to consider. The little parts of what you do each day on your vacation add up, so try to think things through to plan out as much as possible.
The downside of traveling by yourself as a woman means that you have to think about safety precautions more than if you had a couple friends with you. Never do anything you wouldn't do at home, and always try to think ahead about what could go wrong. That kind of thinking has kept me from risking my safety, but it's also promoted more sleep on trips and busier day schedules. These are the best hints you could get before your first solo trip, so I hope you feel prepared and excited to start planning.
what do you think?