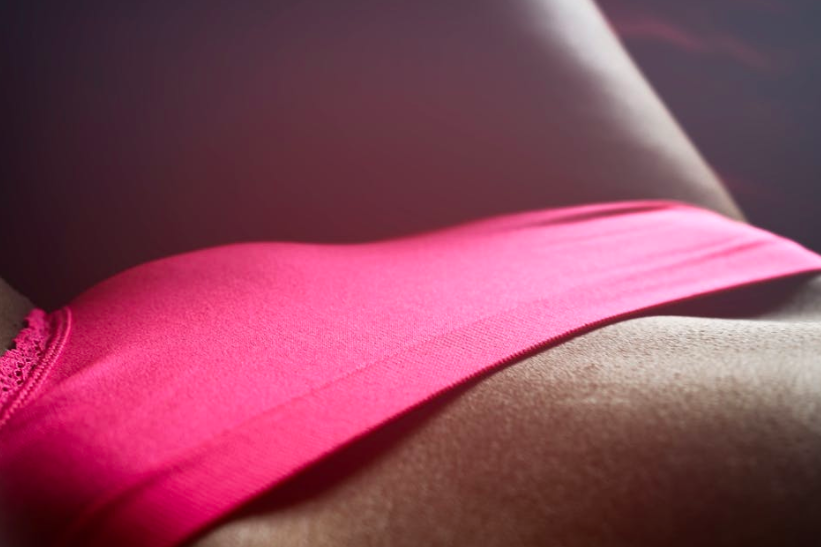 Lingerie Essentials That Every Girl Should Buy This Winter
The love of summer is over. Winter is coming! Now is the time to slip into the sexiest winter lingerie and stoke the warm ambers of fire. Layered underneath the sheens of your cloth is a cozy secret of winter that every woman loves.
With Christmas and New Year close, winter is no doubt our favorite time of the year. Time to pull out all the winter stocks to heat up those cold days! And yes, a little seduction is not bad, is it?
But does lingerie also have a season? Are they still fashionable enough for the winter season? Yes, is the answer to all these. Lingerie these days has so many variations, fabric choice, designs, and purpose.
So this winter doesn't forget to experiment and explore all shades of lingerie. We'll help with some of the sexiest, desirable, cozy and beautiful lingerie that you should be stocking in your wardrobe. It's a new season, so new trends. If your lingerie wardrobe also needs a major boost, we have?
Padded Bras  
Now this is a must have and we women know why? Winters tend to make our nipples a little more sensitive. And if you by any chance wear a fitted sweater paired with an everyday non-padded bra, things can be quite embarrassing. Imagine being impeccably dressed, decked with right jewelry, light make-up but a having a huge flaw. Those hardened nipples peeping through the sweater due to cold.
So padded bra could excuse you the embarrassment and keep your shape perfect with tits prying out. Choosing padded bras over the non-padded ones not only keeps your shape perfect but also doesn't highlight any odd effects.
Push-Up Bra
As winters turn aggressive, so does your clothing with layers of knits coming one-over-another. Make sure you shape doesn't appear flat by choosing to team your outfit with a push-up bra. Heavy woolens and excessive layering tend to give a very plain and flat look to the breasts.
Push-up bras are just what you need to save yourself as they know exactly how to give a generous lift and amp up your assets instantly. They also give you a very sensuous figure and luxurious cleavage. A push bra tends to straighten up your posture so that in a way covers both your back and your front.
Seamless Bras
If you have experimented with different bras you would know how a bra with lots of seams does to your outfit. If you yearn for that ultra-smooth appearance with body-hugging sweaters, tops or body-con dresses then seamless bras are for you. Though padded and underwired bras can give an instant definition by improving your shape, yet the seamless bra comes out be more comfortable and body loving.
With these shaping benefits, you can totally bring accurate shape cutting the edges to go totally invisible even under the tightest of clothes.
Boyshorts          
Who says winter is for the boring? Who says winter has to be plain Jane? Who says winter can't be sexy? Even with the most conventional look, you can bring the glam in you with all the super-cool shaping lingerie. Next, we have is the boyshorts – the all-time favorite and a perfect winter wear for cozy sleep or even home-wear.
Boyshorts can fulfill two purposes as well call them the 2-in-1 wear. These cozy boyshorts are extremely comfortable so an apt sleepwear because sleep comes in easily in the natural or breathable fiber of boyshorts.
So go for super cozy and feather-light fabric. Or you could also wear them underneath your pant and skip the show of visible panty line. So even if you are a new mom there is an overabundance of maternity lingerie out there. You just need to explore them according to your comfort and requirement.
Velour Pajamas  
Sweatshirt to bed in winters is so boring. It is time you evolved to show the young and sassy in you. Just pick a very rich, plush and bright colored velvet nightwear. It is the trend of the season for a cozy – chilly weather.
You have so much to explore in the velvet pajamas right from the design, style and even variation in velvet fabric. These fashion variations in patterns and style give you the scope to be the stylish and seductive you right in the comfy of your bed, with a touch of fun and vogue.
Stockings
If its winter garments how can the tights and sexy stockings be ignored? They are the ultimate winter wear and a sassy way to avoid wearing boring pants all season.
All kinds of colors, prints, and designs come for tights and stockings. Besides, they come to our rescue, season long for the layer with different dresses. They don't just keep you warm; they also make you look super-duper sexy and fashionable. Keep yourself in the spotlight as they are super easy to wear without any second thought.
Talking about winter and blending it with sleepwear, lingerie and trends may sound hilarious apparently. On the contrary, it's the opposite as it is the way to express the inside story.
Most may argue that who knows what's inside, but the strongest argument would be that you knowing it the biggest thing. If what you wear inside isn't up to your style, fashion sense and comfort the outside won't reflect the true you.
Winter garments, especially the lingerie has come a long…long way and has moved from traditional confine to the peppy trendy style. So don't feel afraid to explore a bit and lack the courage to don the fashionable secrets this winter
Add that oomph to your style, amp your look and dazzle a bit hot! Happy Winters!!
what do you think?