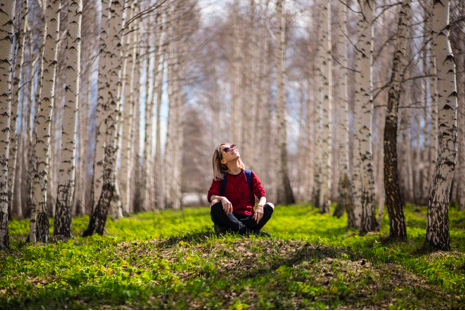 Destinations That Will Help You Find Your True Self
We've all been there at some point in life – a desperate feeling of just wanting to disappear after a breakup, to go somewhere where everything is new and different and you have some space to think and get a fresh perspective. A place where nobody knows you and you can get lost and there are no well-meaning people telling you that "Life goes on" and "Time heals everything" (all true, but you need silence at some point). Many situations in life, such as breakups, a feeling of unfulfillment at work, or even just graduating from school, leave us utterly confused when it comes to who we are and what we actually want. That's why a lot of people have chosen to take matters into their own hands and go travelling solo. It's not just about having a change of scenery (which is always welcome) but rather giving yourself time and space, opening up to new experiences and listening to your own thoughts as you learn about the world. Here are some amazing destinations to inspire you if you're in need of a spiritual journey.
Galapagos Islands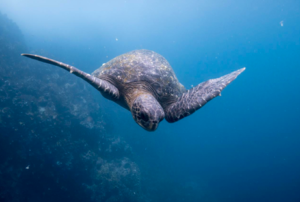 Reconnecting with nature and seeing what kind of magic planet Earth has to offer can be a valuable lesson in appreciating life and understanding your needs. And what better place than amongst the landscapes that inspired Charles Darwin himself? This archipelago of volcanic islands in the Pacific Ocean has been a World Heritage Site since 1978 and 97% of it is a national park. Here you will see some really bizarre, inspiring wildlife that is endemic to the Galapagos – and you can actually get up close to them! Yes, visitors do swim with sea lions and penguins in this unique place. About 26 000 people live here, in small communities spread out across the archipelago. You can find accommodation in resorts or guesthouses for a more local feel.
Thailand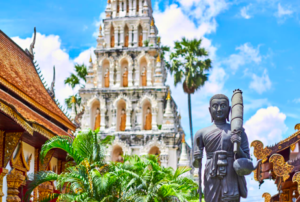 If you want to focus on spirituality and take interest in Buddhism and Eastern philosophy, Thailand is the right place to go. And I don't mean the big city and classic tourist stuff, but a real spiritual journey, "old Thailand" – tranquil temples and Buddhist retreats, where you can find a sense of peace, learn patience and self-acceptance…maybe you even master meditation, who knows. There's also a really vast number of retreats dedicated to yoga where you can stay at and get in touch with yourself.
Vietnam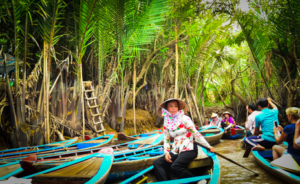 Vietnam is not only a great place to explore the culture and 3000 km of tropical coastline, it's the place where you will be endeared by the honest kindness of its people. This is where you're sure to make some friends and get a better view of a mentality different from your own. It is one of the oldest cultures in Southeast Asia, colourful and diverse with various influences. Since it gets a lot of Western visitors, it's easy to find accommodation and there are many offers and deals for hotels. Places like Fansipan and Sapa town in the north are a favorite of mountaineers and avid hikers as well as leisure travellers, and getting there can be an adventure in itself, via motorbike, which will most likely be a wild bumpy ride. Actually, with amazing cities such as Hoi An, Vietnam is simply a place that overall seems to be bursting with adventure and life at every corner.
The Swiss Alps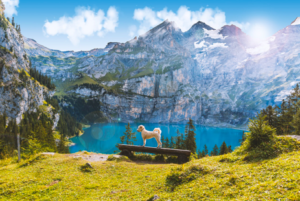 Switzerland is an amazing country with so much to offer and visiting The Swiss Alps is a must since it is a place of tranquillity and mindfulness. The scenery here is very dramatic and it inspires a sense of connection to the world as well as to your inner self. The Alps are all about being active and exploring, while quietly contemplating. Plus, you probably haven't breathed air that fresh in your life. Get in touch with The Swiss Alpine Club to find accommodation and fully sign-posted hiking trails. You can visit isolated lakes and see the world's most photogenic mountain – the breathtaking Matterhorn. There's also the Jungfraujoch, a mountain known as the Top of Europe, to which you arrive via train. At the Jungfraujoch, you'll find the Great Aletsch Glacier, which dates back all the way to the ice age. How does that feel for a perspective of time?
Travelling really does affect you – you see how small you are compared to the vastness of our crazy and beautiful world, you get some solitary time for introspection, you find things you never even thought of before and in the end, you really learn a lot about life in general and what in life actually matters to you. That's probably the closest to the idea of finding your true self. So pack your bags and take the leap.
what do you think?