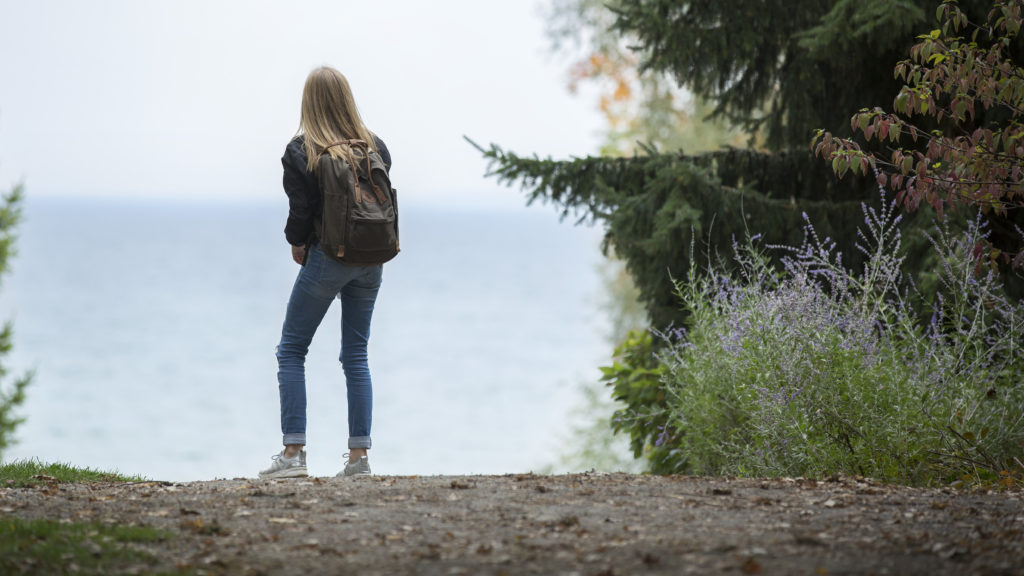 A Breakup Letter: To That Christian Internship
Some people have five-year plans for their lives. I usually don't know what I'll be having for dinner. After college graduation, I really had no idea what to do with my life. Somehow, I ended up in the mountains of Central California to spend a year living with 51 other directionless young adults. It was a Christian internship, we'd study Hebrew, discuss Christian books and Apologetics, and spend two weeks in a third-world country painting houses or making crafts with kids.
We had some good times, me and this program. Eventually, however, there was just some irreconcilable differences, and I knew we'd have to split. So, I left in this really spectral way, just straight-up ghosted the place. And even if it wasn't such a dramatically abrupt ending, I think finding closure after a relationship will always be difficult. But there's something about writing a breakup letter, something about writing this linear story of a relationship that helps you understand and find closure in the ending. So, here's to that Christian nunnery of a place:
I'm sorry I left in the most spectral way.
My roommate, the one who told Staff I was planning on not returning after the Israel trip, she lay sleeping in her bed, on top her covers that night. I tiptoed around, silently strategizing on what was worth the trouble of sneaking out with me. As quiet as the mandatory morning devotions, I brought my things outside our door, walked down those carpeted stairs we'd sometimes have to vacuum as part of our daily chore assignment, through the Great Room that hosted our Book Discussions on C.S. Lewis and John Piper, past the Dining Hall, and out the doors farthest from the live-in staff.
Outside, a crisp, sleepy spring night, the smell of pine and soil. I walked the mile into camp silently, stars above, and found my car. My friend earlier that night, drunk at some party in New York, told me on the phone not to look back or else I'd turn into a pillar of salt. So I drove down the mountain, smoked a cigarette, played my favorite CD, and didn't look back.
And I'm sorry I left like that, but really, I lost faith in you months before, and perhaps it's time to come clean. The first rule I broke of yours was in the second month when I met my boyfriend halfway home and spent the weekend with him in a tent by a lake. And, then, though I had intended on spending the year sober, I just couldn't resist that watermelon IPA at the bar overlooking the Pacific Ocean. Satan must know watermelon and IPA's are some of my favorites. And then, I got a tattoo for the hell of it. I listened to music like it should've been the Bible on audiobooks.
And now I write to you from a cafe in Brooklyn, far from the pine and soil of Yosemite. Five months later, 6,086 feet farther from God, left wondering if it was all worth it.  Alone, left with these fading flickers of a relationship playing out, wondering what to do with it all. Well, I'm still not sure, but this Blueberry Ale is looking pretty damn good.
what do you think?