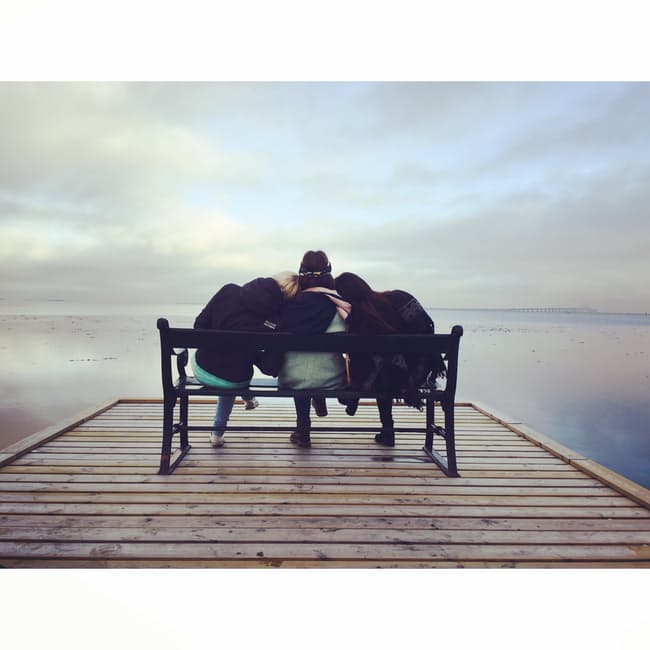 8 Reasons Why You Should Watch HBO's "Girls"
Sisterhood is one of the most important things in life. See any of the recent women's marches for proof of that. Unfortunately, not a lot of television shows give a real, honest portrayal of what it's like to live as a woman, and this can be dangerous, since studies and even theories have shown that most people see the world in alignment with how they see it on TV. If we want anything to change in our real world, it might have to start with the shows we watch. So if you're looking for something new and revolutionary, look no further than HBO's "Girls", created by and starring Lena Dunham. It obviously can't be used as a blanket show to generalize the lives of all women (especially since the main cast lacks diversity), but it's a good place to start. Here are 8 reasons why you should be tuning in!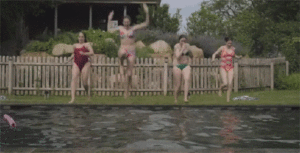 via giphy.com
1. The friendship is real
It's not all popcorn movie nights and nail salon gossip sessions. The girls fight and get on each other's nerves and sometimes even majorly betray each other— whether it's hooking up with another's ex or spilling each other's secrets. This show knows that life is complicated and friendships are messy, but their love for each other is unconditional. It's a true sisterhood.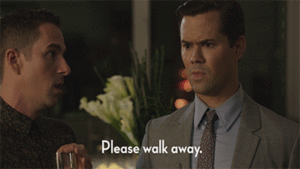 via giphy.com
2. The drama is juicy
Straight best friend sleeping with ex-boyfriend-turned-gay best friend? This show doesn't hold back! Still, the show manages to stay within the realm of believability all the while capturing your undivided attention.
via giphy.com
3. The heartbreak is raw
And nobody is safe from its stone-cold grasp, just like life! This show avoids all conventional storytelling character arcs when it comes to break-ups, and that's what makes it so great: no two characters go through the exact same grieving process (some react differently and some take longer to heal) making this a more accurate reflection of reality.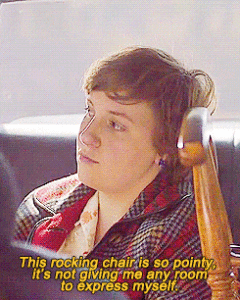 via giphy.com
4. Tons of witty one-liners
Character-driven and dry humor is this show's speciality.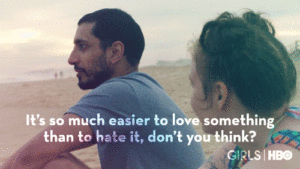 via giphy.com
5. It deals with the tough stuff
From divorce to addiction to mental illness, this show deals with the hard to talk about issues in a real, open way without getting too heavy, with the help of a bit of stoner wisdom.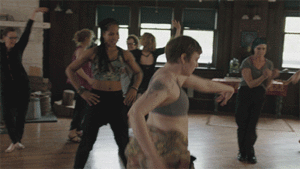 via giphy.com
6. Body positivity galore!
None of the characters on the show are shy about their bodies, and it's an instantly infectious attitude.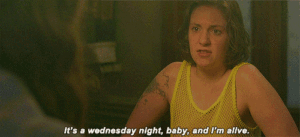 via giphy.com
7. Epic party scenes
That are actually honest about what it's like getting wasted. It's really not that cute. And that's okay.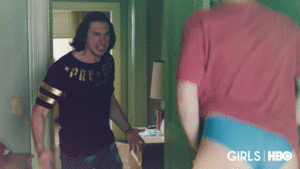 via giphy.com
8. Adam Driver
Need I go on?
Girl power!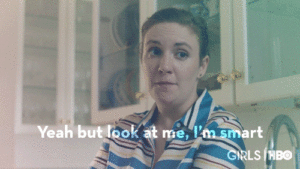 via giphy.com
what do you think?