Bounce Back Stack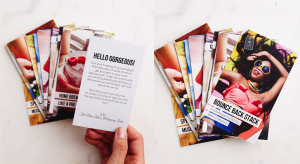 This fun stack will help you bounce back to fabulous!
We've come up with 50 Challenges to Get you Back to Fabulous after a break up. This stack of cards is a great way to get you or a loved one out of the dumps.
Bounce Back Box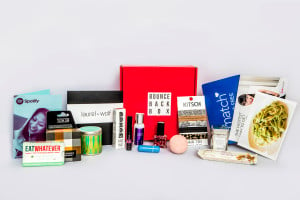 This little box is here to help you Bounce Back from your breakup!
We've teamed up with some of the hottest brands to help get you back to fabulous. We don't want to give the game away too much (we love surprises), but believe us we've got you covered! From Elizabeth Mott mascara to Buxom lip gloss, to Kitsch hair ties, Babeland vibrators and online dating passes from match.com – you'll be better than ever in no time.
So if you're feeling a little glum, or your friend's in breakup land, send them a Bounce Back Box ASAP!
For the value inclined, this box is packed with feel-good fineries worth well over $100 – and we're letting them fly to heal hearts for just $30.