The Book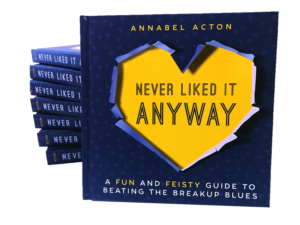 A fun and feisty guide to beat breakup blues!
This book is the very first breakup wreck-it journal designed to unlock your super powers. It'll make you leap into action, shake off those breakup blues and step beyond your default settings with a collection of quirky, quick, and future-focused challenges. All while being entertained by fascinating trivia about random things like heart metrics, tear production, and even the love lives of animals who definitely had it worse than you. So dry your eyes, save the ice cream for happier times, and pick up this book instead. $16.99
The Stack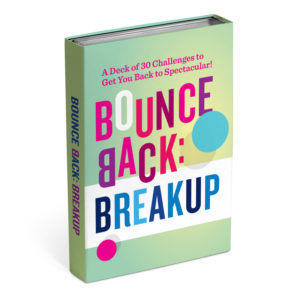 A deck of challenge cards to unlock your shine!
Each card has a big, fat, juicy challenge on it. Some are active, some are creative, some are serious, and some are silly. Whatever the challenge, they are all designed to shake you up out of your normal routines and habits and create new experiences—ones that are yours and yours alone. That's right, ones that bring up no memories of your ex-who-shall-remain-nameless. There are also ten Treat Cards in the mix… These are straight up lavish, luxurious, and lovely—and you don't have to do anything other than enjoy. You're welcome. $12
The Box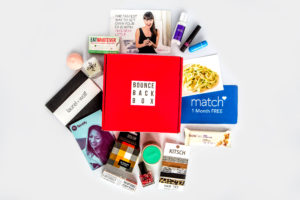 A box full of goodies to help you Bounce Back!
We've teamed up with some of the hottest brands to help get you back to fabulous. We don't want to give the game away too much (we love surprises), but believe us we've got you covered! From Elizabeth Mott mascara to Buxom lip gloss, to Kitsch hair ties, and online dating passes from match.com – you'll be better than ever in no time. So if you're feeling a little glum, or your friend's in breakup land, send them a Bounce Back Box ASAP! $25